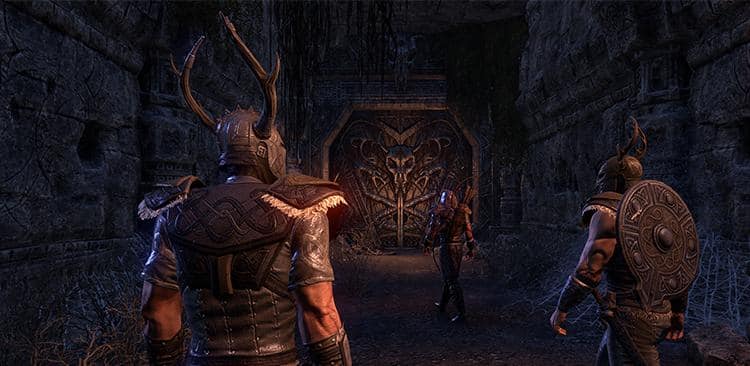 Want a first look at what's coming in the Horns of the Reach DLC Game Pack? Tune into Twitch this Friday to see live gameplay!
Our next DLC Game Pack, Horns of the Reach, is coming in August and we're giving you a first look at one of the new dungeons on ESO Live this Friday! Join members of the ESO development team as we give you a live walking tour of either Bloodroot Forge with its heavy vegetation and lava-filled corridors, or the township of Falkreath Hold which is under siege by a monstrous warlord. Which dungeon would you like to see? Take our poll now on Twitter @TESOnline and let us know!
ESO LiveTwitch Channel:
http://www.twitch.tv/bethesda
Start Time:
Friday, July 7 at 20:00 BST
Duration:
45-60 minutes
Topics:
Recap of recent ESO news
A live walking tour of a new dungeon coming with the upcoming Horns of the Reach DLC Game Pack
A giveaway sometime during the show
We look forward to seeing everyone this Friday, July 7 at 20:00 BST on
www.twitch.tv/bethesda!
TH
_________________
TheHidden01;
The Dragoon King;
"Let your character be your weapon, your fellow guild members be your armour, your blood thirst be your helmet, and use your boots to make a stand. After every battle allow your shield to be your faith in one another, and return from battle either carrying it or resting upon it."
Dorek: hopefully it has ingame voip
Dorek: then you could shout at em
Dorek: besides you sound like a fucking psycho anyway so you would make em piss emselves
Currently Watching:- Supernatural, and Avatar


Similar topics
---
Permissions in this forum:
You
cannot
reply to topics in this forum